Monzcare R-Cup Reusable Menstrual Cup Review
The Monzcare R-Cup Reusable Menstrual Cup is a relative newcomer to the world of feminine hygiene products. It's made in China from SGS (the Swiss version of the FDA) certified medical grade silicone, but apart from that, little is known about the manufacturing process.
Their main selling point is that unlike the Diva Cup, it has no marks anywhere on the inside or outside of the cup, which can make cleaning this one really easy.
This is a nice feature, but it's not a slam-dunk in our opinion. It's actually not that difficult to clean a menstrual cup with markings! Most people use something like the Diva Cup for years, and never have to get out an old toothbrush to scrub the holes at all.
What People are Saying about the R Cup
Reviewers of the R-Cup commented that while they were trying to save a bit of money (it's about 1/2 the price of the aforementioned menstrual cups), you get what you pay for!
—>Check User Ratings and Reviews on the Monzcare R Cup Here<—
In this case, it's a cheaply made, flimsy cup that can cause serious discomfort for some people. It also has a tendency to leak like crazy. This is because very, very soft menstrual cups never really fully open when inside.
Are Cheap Cups a Good Buy?
Check out: Are Cheap Menstrual Cups a Good Buy? for more details about the R-Cup, as well as other cheaper menstrual cups. We give you the pros and cons of going with a more affordable (yet lower quality) period cup.
Hint: We never recommend them! They're of dubious quality, and just don't seem to work that well.
Or, you can check out more user reviews for yourself of the R-Cup over on Amazon:

Cheap Menstrual Cups
2 Sizes of Monzcare R-Cup Reusable Menstrual Cup:
Like most other menstrual cups, there are two sizes of Monzcare Menstrual Cups:
Small R Cup: Diameter 40 mm,  length 70 mm, volume 15 ml.
For people who haven't given birth vaginally. Or, those under the age of 25.
Large R Cup: Diameter 45 mm, length 70 mm, volume 25 ml.
For those who have given birth vaginally. Or, people over the age of 25.
R-Cup: Very Low Capacity
These are pretty standard dimensions, except for the volume. The small one at 15 ml is on the extreme low end of menstrual cups (compare this to the very average Diva Cup Small with a volume of 30 ml).
There are even some high-capacity menstrual cups with volumes of up to 40 ml. The Monzcare R-Cup would certainly not be suitable for someone with a heavy period.
—>Check out the Highest Capacity Menstrual Cup<—
This makes the R Cup unsuitable for anyone with a flow that is anything but very light. Even people with an average flow will probably be unhappy with this one.
 One reason to use a menstrual cup instead of a tampon is the higher capacity. A jumbo tampon has a capacity of around 12 ml, so the Monzcare really offers very little extra in comparison. When you consider that many people make the switch to a menstrual cup from a tampon for this very reason, this makes the R-Cup not a great choice.
What People on Amazon are Saying about the Monzcare R Cup: 
—->See More Customer Ratings and Reviews Here<—
"It's the softest cup I've ever tried. I prefer this, but I know that many people wouldn't. It can be a bit hard to get it to pop open easily. I find myself having to twist and turn the R Cup in order to get it to suction in there."
"I just wasn't happy in terms of design, function and overall quality. In hindsight, I should have stuck with my tried and true (the Diva Cup). I just had to replace it, and wanted to save a few bucks. Actually, it was a huge waste of money!"
"Using the R cup was one of the most painful experiences of my life! And, I've tried other menstrual cups before and didn't have a problem with them."
"It's really hard to remove without making a total mess because it's so soft. The R cup just seems to collapse in on itself at the slightest touch. This one should be avoided for sure."
Monzcare R-Cup Reusable Menstrual Cup Pros:
The price.
The R-Cup is very soft. Some people prefer this over the stiffer cups because it can feel more comfortable once inside your vaginal canal. However, it's not recommended for a beginner because it will be quite difficult to get it to open correctly.
No markings on the outside—it's only smooth. This can make cleaning the R Cup marginally easier than something like the Diva Cup.
Monzcare R-Cup Reusable Menstrual Cup Cons:
It's very soft. This means that it doesn't "pop" open easily like some of the other cups, which can make insertion pretty difficult. For the stiff cups, you fold, insert it, and then it should pop open in the correct place pretty easily. This is not the case for this period cup.
There isn't much information about the manufacturing of this cup.
It's made in China, which often means menstrual cups that are of lesser quality than those made in Europe or North America.
The capacity. At 15 ml, the volume of the small one won't be enough for most people. However, the diameter and length of this cup are pretty average, making it not even a great choice for a smaller people.
What about Sex With the R-Cup?
A common question that people have is whether or not they can have sex with the R Cup, or other normal menstrual cup like the Lunette Cup or Diva Cup.
The easy answer is no, it's not possible to have penetrative sex with the R Cup. There just isn't room for everything up there. Even if you did try, it'd likely be pretty uncomfortable for both parties involved.
If you want to have non-messy sex while you have your period, then you should consider the Ziggy Menstrual Cup. It's a flat, flexible disc that fits right under your cervix.
Most people report that neither they, nor their partner were able to feel the Ziggy Cup during sex. The Ziggy Menstrual Cup is very similar to the Instead Soft Cup, except it's reusable. That makes it a serious win in our books!
—>Find Out More Information about the Ziggy Menstrual Cup<—
Ziggy Cup Review
The Takeaway on the Monzcare R-Cup Reusable Menstrual Cup: 
Price Disclaimer
If you're looking to buy a menstrual cup, the Monzcare R-Cup Reusable Menstrual Cup shouldn't be your first choice. It seems like a flimsy, cheaply made cup that is simply too soft.
A cup that is too soft is extremely difficult to get positioned correctly within the vaginal canal because it doesn't pop open like it should. While an experienced menstrual cup user can deal with this, a beginner will have an extremely difficult time.
Some people tried the Monzcare Menstrual Cup because they were looking for a cheaper alternative to some of the other cups that are double the price. But in a lot of the cases, they regretted it!
So, the R Cup isn't a buy because it's flimsy, has some terrible reviews on Amazon, and you'll likely be quite disappointed. But, which menstrual cup brand should you consider? Check this out:
Menstrual Cup Quiz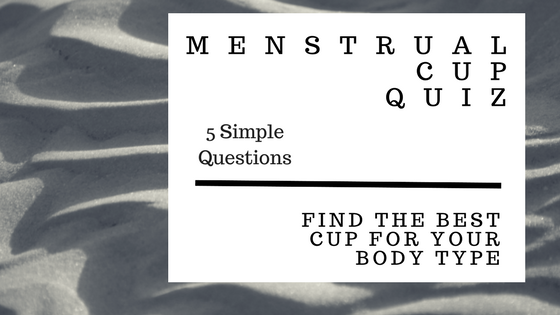 If you're looking to get a menstrual cup, consider taking our menstrual cup quiz.
There are five simple questions that take only a couple of minutes to answer. At the end, you'll get a recommendation for the best menstrual cup for your body type.
Check it out here: Menstrual Cup Quiz.
Have your Say about the Monzcare R Cup
What are your thoughts about the Monzcare R-Cup Reusable Menstrual Cup? Do you love the cheap price? Or, are you considering a higher-quality, but more expensive menstrual cup?

Leave a comment below and let us know your thoughts about the R Cup.





[amazon box="B07KD5J9WM"]