Tampons…love 'em? Not so much. Most people hate them. They've expensive, cause irritation and are also not that great for our bodies. Let's find out how many the average person uses in a lifetime. Keep on reading!
How Many Tampons Over a Lifetime?
Okay, so you've come here to find out the answer to this all-important questions, "How many tampons does the average person use in a lifetime?"
If you guessed, a lot, you wouldn't be wrong! It certainly is a lot of tampons and numbers in the thousands. You may have seen other estimates. They range from 10,000-20,000. Let's see what we came up with.
Let's break it down. The average person uses 10,400 tampons over a lifetime. Here are the numbers.
Most people menstruate for around 40 years (from the age of 10-50 or so).
The average cycle length is 28 days, which means that you'll have 13 periods in a year.
13 cycles per year times 40 years means that you'll have 520 periods over a lifetime.
The average person uses 20 tampons during a cycle (4 days @ 5 tampons/day).
The grand total that the average person uses during her life is 10,4000.
What about a Heavy or Irregular Period
You may have already guessed that if you have a heavy flow, you could be using more than 5 tampons per day. Perhaps your flow is quite long as well, lasting 6 days instead of the 4 that we calculated.
Finally, you may have an irregular period and could be spotting heavily for a couple days before having your actual period for 4-5 days. In this case, you may use tampons for 6-7 days.
In situations like this, you'd certainly use more than those 10,4000 tampons. It could even be closer to 15,000 or 20,000 in these cases.
How Much Do all these Tampons Cost?
We're ALL about frugal living here at Reusable Menstrual Cups. Who doesn't like to save a bit of money if they can? Nobody.
Let's find out how much these 10,400 tampons cost.
Over on Amazon, we found an average box of 34 tampons for $7 USD. This is pretty standard for non-organic, garden-variety tampons. That comes out to $0.21 per tampon.
If you multiply this by 10,400, it comes out to almost $2200. More than $2000 on tampons? Seems kind of expensive, right? It is.
Of course, the tampons' cost is cheaper when you buy them somewhere like Amazon. An often more likely scenario is running out to the drugstore near your work or home to pick up a box when you get your period! Instead of $7, you might spend $10 or $11. So, a better estimate of the actual cost over a lifetime, instead of the ideal is perhaps $3000.
Is there a Better Alternative to Conventional Tampons? 
We are not a big fan of tampons for a number of reasons:
They're expensive!
Tampons aren't great for the environment, especially the ones with the plastic applicators.
They come with the risk of Toxic Shock Syndrome.
Some brands contain trace amounts of toxic chemicals in them.
Try a  Menstrual Cup Instead
Consider using a menstrual cup. They're an affordable, eco-friendly, healthier and safer alternative to tampons. For some help in choosing the best one for your body type, you'll want to check out this menstrual cup quiz.
Menstrual Cup Quiz: Find your Perfect Cup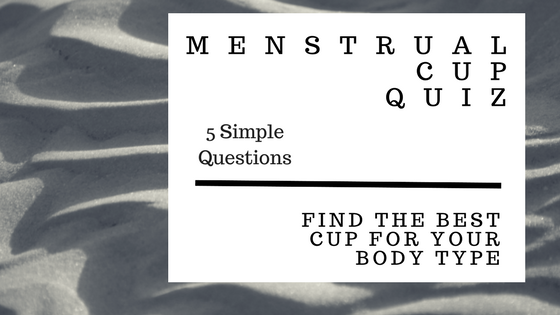 Or, Consider Cloth Pads
Another eco-friendly alternative to tampons are reusable cloth pads. Besides being better for the environment, they are are also cheaper and better for our health (no toxins!). These days, there are lots of great options, especially some of the organic, premium ones that work really well.
You can check out some of our top picks here: The Best Reusable Menstrual Pads. Or, you may want to go organic with these ones: The Top 5 Organic Reusable Pads.
Have your Say about Tampons Used in a Lifetime
Leave a comment below and let us know what the average number of tampons you use per month is.
Or, have you made the switch to a menstrual cup? Why or why not?
Also be sure to give this article a share on Facebook, Twitter, or Pinterest.