Are you looking for that magical device that'll tighten your vag overnight? I'm sure you've heard about the Secret Ceres, a device that claims to do just this. Is the Secret Ceres wand legit or a scam? Well, keep on reading to find out all the details you need to know about the Secret Ceres stick.
We're all about putting things into our vaginas! After all, we have a whole website devoted to menstrual cups, and organic tampons.
However, not all things deserve a spot "up there." Find out what you should NEVER put into your vagina, including the Secret Ceres. Keep on reading for our reviews of these products where we take a look at the science and whether or not they actually work.
Top 5 Things to not Put into Your Vagina
Okay, so today we're going to get real and talk about the things that you shouldn't be putting in your vagina. They include:
Seriously, all of these things are bad news, unless you like things like increased yeast infections, stressed pelvic floor muscles, increased risk of cervical cancer, and exposure to toxic chemicals.
I know, scary stuff right? Well, keep on reading to find out how these five products can harm your vagina and should best be avoided.
#1: Secret Ceres Wand
Okay, so you want to know how to tighten your vag overnight? Sorry to tell you that it's not possible! There really is no miracle cure that'll magically tighten your vagina, although that's exactly what the Secret Ceres vagina wand claims it'll do.
Taking top spot on our list of the Top 5 Things you Shouldn't put into Your Vagina is the Secret Ceres Wand. There are a few other similar products with very similar names including: Serre stick, yoni wand, vaginal tightening rejuvenation stick, vaginal tightening wand, Night Beauty tighten stick, Yoni Stick (Madura Stick is the most popular brand) and Rose Wand.
They're almost identical, and we actually wouldn't be surprised if the same company was behind all of them. Or, if all the Yoni Sticks were sourced from the same factory in China.
This is honestly a product I have never, ever heard of and when I did, I almost couldn't believe that it exists. For real. It's wacky. But not only that, Serre Sticks are very expensive.
Here's what the Secret Ceres Claims it Can Do:
Tightens and nourishes the vagina
Stimulates the body's own cleaning mechanisms and increases the natural flora
Regenerates skin tissue in a natural way with a vaginal tightening wand
Helps you regain a tighter vagina
Cleanse and get rid of bad odours in your vagina with a yoni wand
Clearer consistency and better taste of vaginal discharge
Enhanced hygiene (whatever that means?)
Rejuvenates a dry vagina and can lead to increased sensation during sex as well as a higher libido
This vagina wand can restore the proper pH balance
Increased humidity level during intercourse
Decreased menstrual discomfort
Can help eliminate scars, stretch marks, skin impurities, or pimples
Basically, this wand claims that it can tighten your vagina. Is this legit? Not so much.
Random Herbs to Tighten your Vagina?
The way the Yoni Sticks like the Madura Stick work is that they put a whole bunch of random herbs into your vagina. Which random herbs? Here are some possibilities:
Curcuma
Tumeric,
Sweet Wormwood
Eurycoma Longifolia
Red Piper Betle Leaf
Oak Gall Extract
Holy Basil
Malva Nut
Punica Granatum/Pemegranite Fruit
Artesian Mountain Spring Water
Alunite (Dripstones)
Kaolin (White Clay)
Mostly these chemicals dry out the vagina, which can make the vagina seem "tighter." However, this is something that you actually don't want. A dry vagina is more susceptible to things like yeast infections and BV.
Vaginal discharge is a perfectly natural thing, and happens to everyone throughout the course of their menstrual cycle. There is no need to eliminate it with a Yoni Stick!
Use Internally or Externally
Besides being used internally to rejuvenate the vagina, some companies recommend using this product as well. They suggest that it can treat pimples, small cuts, stretch marks or skin impurities. They suggest getting the wand wet with warm water, rubbing the affected area, and then leaving overnight if possible.
It can also be used as a facial mask.
Do you Even Need a Tighter Vagina?
Seriously. Your vagina is more than a penis inserter. If the person is with is worried that your vagina is not "tight," then perhaps you need to reconsider your relationship with that person before inserting some random thing into your vagina.
And apart from surgery, or things like kegel exercises, can you really tighten your vagina? The Serre Stick is to your vagina like the "fat rollers" are to your stomach. You can't roll fat away, nor can a stick with some herbs tighten your vagina.
You've come here wanting to know how to tighten your vagina overnight? We're sorry to dissapoint you, but this isn't possible with a vaginal tightening wand. Talk to your doctor about this for further information.
Some of the Reasons Why You Shouldn't Put the Secret Ceres into your Vagina
Here's why we don't think you should put the Secret Ceres wand into your vagina. Sure, you may want to have a tighter vagina, but we'd venture a guess that you probably don't want all the other negative things that can come along with it.
Reason #1: Does Secret Ceres Really Work?
Can the Secret Ceres actually regenerate skin, get rid of a stinky vagina, and make it tighter? Does it have healing powers and can it reduce inflammation? Does something like this actually work at regenerating vaginal tissue?
Let's just say that there are no claims to back up just about any application of it that the company claims will work. The company offers a whole bunch of fluff, but basically nothing in the way of actual science.
Anecdotal reports: there are a few of them floating around the Internet about yoni wands!
There are also a number of reports that the Secret Ceres didn't work, and actually did nothing that it claimed to do. There are also stories of terrible burning, itching, and other horror stories!
Of course, there are also a number of people who swear by this thing. They usually reported a tingling feeling and positive effects like improved sex life, fewer infections, etc. They may in part be true, but it's actually quite hard to say with any certainty.
Reason #2: Secret Ceres Wand Contains Highly Potent (yet organic!) Herbs
Your vaginal pH balance is delicate. The good news is that your body does a pretty good job at taking care of this and it keeps things in check. Not too much bacteria, not too much yeast.
All you really have to do to maintain optiminal vaginal health is keep things clean down there. Don't use soap, douches or other things like that. Just spray the area with water when you shower and then be sure to dry it off well.
Your vagina is all good, most of the time. That is if you don't put random things into it, such as the Secret Ceres. Doing so could lead to a yeast infection or bacterial vaginosis.
We classify these "highly potent herbs" from the Secret Ceres Wand as random things. Sure, they're organic, but so are a whole lot of things you should never put into your vagina
Reason #3: Secret Ceres and Yeast Infections or Bacterial Vaginosis
Some people have let me know what using the Secret Ceres stick has helped to reduce the number of yeast infections or cases of bacterial vaginosis that they're getting. If it works for you, great.
However, we strongly recommend a trip to your doctor of other health care professional if things are not quite right with your vagina, including clumpy or smelly vaginal discharge and burning, pain, or itching. There are very specific treatments, depending on the condition that you have.
For example, anti-fungals for a yeast infections, or antiobiotics for an STI or BV. Self-diagnosis and the wrong treatment can actually make things worse. For example, self-treatment of BV with medication for a yeast infection can lead to your problem getting worse.
Treatment of an infection with something like the Secret Ceres is certainly not recommended by any health care professional. Please see a doctor if you have any symptoms for more than a few days.
Secret Ceres Unboxing
Reason #4: Secret Ceres is Wicked Expensive
Less than $1 is the price I'm willing to pay for something that hasn't been proven to work, and only lasts 6 months. The Secret Ceres Wand certainly doesn't fall into that category.
Vaginal tightening wands are just too expensive for something that's shrouded in so much mystery, without any science to back up the claims it's making.
Reason #5: Secret Ceres Horror Stories
Have a look around the Internet for the Secret Ceres Wand and you'll see horror stories. Burning, itching, trips to the ER, etc. Seriously. A yoni wand is not something I'm ever going to put into my vagina and I'd recommend that you don't either!
Reason #6: What Exactly is the Secret Ceres Wand?
I review menstrual cups, and organic tampons on this website, so I'm not unfamiliar with things you put into your vagina. Yet after reading the entire product description and information on the website, I still didn't really understand what the Secret Ceres Wand is.
Seriously. I don't really get it. Do you? There are herbs on a stick that somehow causes your vagina to be tighter after using it? I don't understand how this is even possible.
Leave a comment below and explain it to me so that I can understand it.
Reason #7: Secret Ceres Ingredients
Although it's a bit of a secret what's exactly in this vagina stick, we dig some digging and as far as we can tell, this is the mixture of potent herbs:
Kaolin, which is a clay used in Asia to make porcelain
Pomegranate
Drip stones (we're not sure what this is, but it seems to be a crystal of some kind)
Secret Ceres Amazon
You can check them out at the company website here: Secret Ceres. Or, if you must, you can get a vaginal tightening stick for yourself  over on Amazon:

Secret Ceres Review
#2: Yoni Rocks | Yoni Eggs
Next up on our list of the Top 5 Things you Shouldn't Put into Your Vagina are Yoni Rocks. They're also known on Yoni Eggs.
You may have heard of them—they've been making the rounds in the blogosphere after Gwyneth Paltrow recommended using them to improve your sex life. They're made from materials like Jade or Black Obsidian.
Companies who sell them claim that they have the following benefits:
Removes trauma, and clears negative energy as well as stress.
Allows you to be more connected with your body.
Can improve your pelvic floor muscles
Increases orgasms and muscle tone.
Here's why we don't recommend putting yoni eggs into your vagina.
Yoni Eggs can Stress your Pelvic Floor Muscles
One of the reasons that someone might try a yoni egg is because they hope to strengthen their pelvic floor muscles. However, leaving them in for extended periods of time can actually overstimulate those muscles, leading to problems.
If you must put them into your vagina, be sure to do it only for short periods or time, and be sure to give your muscles a break every so often.
Yoni Rocks can Lead to Infections
As we mention later in the section on douching, the pH balance inside your vaginal canal is a delicate one. The good news is that your body usually does a great job at keeping everything in check, as long as you don't put a whole bunch of random things in there.
Yoni eggs fall into the category of "random things." There are no definitive studies about yoni eggs and increased risk of infection, but in general, we recommend putting as few things in there as possible to lower your risk of infections.
Those Claims about Yoni Eggs? There are No Studies.
All those claims that companies make about yoni eggs releasing the tension, or improving orgasms are anecdotal. It's not to say that they can't be true, and they most certainly are true for some people. However, don't buy a yoni egg thinking that these things will be true for you. There are no studies showing this.
In full disclosure, I received some free samples of yoni eggs to try out for myself. I wasn't that impressed! I sometimes hold mine in my hands—they feel cool to the touch, have a nice weight to them and I'm hoping that I get some of the magic powers from them without having to put them into my vagina.
Are you a believer? Yoni eggs are not something that you should put into your vagina! Not convinced? Check out this video below:
Yoni Eggs Myths + Truths
Need more details about Kegel Eggs and whether or not they're safe to use? Then you'll need to check this out: Are Yoni Eggs Safe?
What about Ben Wa Balls?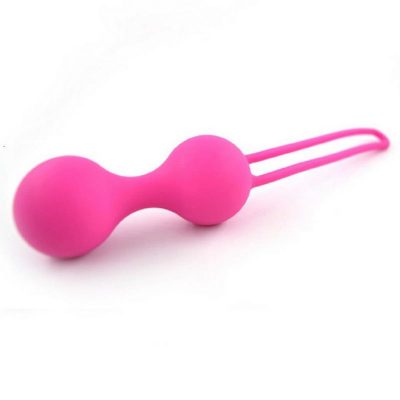 Similar to Yoni Eggs are Ben Wa Balls (also known as Ben Wa Beads, Kegel Balls, Kegel Beads, Orgasm Balls, etc.). They have much the same purposes, including strengthening the pelvic floor muscles, preventing urinary incontinence, or increasing sexual pleasure.
The main difference is that they often come with more than 1 of them attached together and have a handle to easily remove them. You can learn more about them here:
What's the Deal With Ben Wa Balls?
#3: Vaginal Soaps
Taking the third spot on our list of the Top 5 Things you Shouldn't Put into your Vagina are all kinds of vaginal soaps.
The good news is that your vagina cleans itself. Really. You actually have to do nothing to it besides spraying a little water in and around there when you take a shower.
The bad news is when people think they can do better than nature and use something like vaginal soaps. This stuff throws off the pH balance of your delicate lady bits like nothing else will. This in turn leads to bad things like yeast infections or bacterial vaginosis (BV).
Now, we're sure you want to avoid infections. Of course you do. So just say no to all kinds of vaginal soaps and cleansers. And don't even use plain old soap either. You're doing yourself no favours here.
In full disclosure, I received some free samples of a vaginal soap. I didn't use them. My vagina is currently happy and I hope to keep it that way by not using vaginal soap.
Vajingo Vaginal Soap Unboxing
#4: Vaginal Douches
Next up on our list of things to not put into your vagina are vaginal douches. Some of the reasons people use douches is because they want to feel fresher, get rid of unpleasant odours, prevent pregnancy, or STI's (Tip: Douches do none of these things!).
According to this article from WebMD about the pros and cons of douching, there really are no pros. Some of the reasons why you shouldn't use vaginal douches include the following:
Increased Risk of Vaginal Infections
Your vagina does a great job at maintaining a normal pH balance. That's if you don't put a whole bunch of random things into it! Using douches increases the risk of Bacterial Vaginosis (BV). This is turn can increase the risk of pre-term labour, as well as STI's.
Pelvic Inflammatory Disease is another infection that increases with the practice of douching. Just avoid it!
Douches: Increased Risk of Cervical Cancer
Douching once a week has been shown to increase the risk of cervical cancer.
Vaginal douches: Trouble Getting Pregnant
If you want to get pregnant, avoid douching. According to this article, people who douched once a month have a harder time getting pregnant than those who didn't do this.
However, beware! Douching does not in fact prevent pregnancy. Please consult with a medical professional for advice on using condoms, IUD's, birth control pills, etc. in order to prevent unwanted pregnancy.
Higher Risk of Early Childbirth
One study has shown that people who douche during pregnancy are more likely to give birth prematurely.
Let's Sum This Up!
Although you may think that there are benefits to douching, there are in fact none. What is true is that there are some serious health risks associated with this practice, and that's why douches are on our list of things you shouldn't put into your vagina.
#5: Cheap Menstrual Cups
Last up on our list of the Top 5 Things you Shouldn't Put into Your Vaginal Canal are cheap menstrual cups.
Don't get us wrong. We're ALL about menstrual cups here at Reusable Menstrual Cups. But, we highly recommend getting a top-quality menstrual cup instead of a very cheap, flimsy one from China.
These cheap menstrual cups can be found on Amazon for $5-10, but you certainly get what you pay for. In this case, they're usually pieces of junk that are so thin that they never really fully open inside of you. This means that they leak like crazy, and cause some serious frustration.
These companies usually have no official company website, which is a big red flag for a low-quality product. If you take a look at their products descriptions on Amazon, you'll usually find poor English grammar, and awkward phrasing. If a company cares so little about this, imagine how much care went into their product.
Although some of these products have quite high overall ratings on Amazon, many of the reviews have been paid for by the company. They are often over the top, and are quite obviously not from real customers.
All about Cheap Menstrual Cups
Get a Top-Quality Menstrual Cup Instead
We hope you believe us that a cheap menstrual cup is never something you should put inside your vagina! Instead, consider a top-quality cup.
We recommend taking our menstrual cup quiz. We've combined all the information from our menstrual cup comparison chart, with our knowledge gleaned from reviewing all the menstrual cups and put it to work for you.
The result is this simple, 5-question quiz that will only take a minute of your time. At the end, you'll get our recommendation for the best menstrual cup for your body type. Check it out: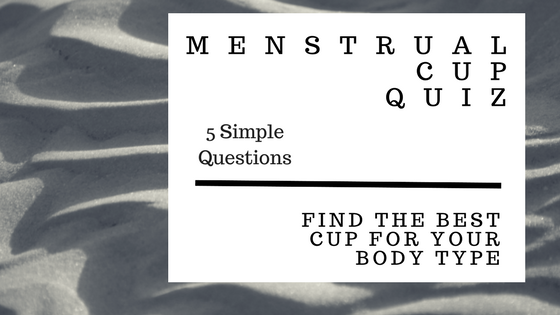 Do You Still Want to Pick Up the Secret Ceres Wand?
We certainly don't recommend the Secret Ceres stick. However, you can find it here, if you must:
Have your Say: Things to Not Put Into your Vagina
Leave a comment below and let us know what things you're not putting into your vagina.
Maybe you've tried one of these things like the Secret Ceres with poor results?
Perhaps you are a dedicated fan of something like the Secret Ceres wand? We'd love to hear from you.
Last update on 2021-04-17 / Affiliate links / Images from Amazon Product Advertising API