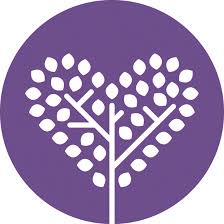 A few months ago, I was driving around Vancouver, Canada (where I live) and came across the Lunapads office. "Wow! They're based in Vancouver?," I thought to myself. So, I got in touch and they were kind enough to give me a quick tour of their office and have a chat about their products.
Lunapads certainly have a lot of good things going for them, including the following:
Social Awareness
Lunapads is very generous about donating products for good causes. I know a public health nurse who goes into schools around Vancouver and does the "puberty talk." And what cloth pads does she have to show the students? Lunapads of course, who kindly donated them.
Also locally, I see LunaPads partnering up with lots of organizations and events to help spread the word about sustainable period products.
Pads4Girls
Besides local stuff like this, they've partnered with Pads4Girls which helps girls without access to proper menstrual care supplies. To date, they've helped 17,000 people in 18 countries by supplying them with sustainable menstrual products.
One4Her
Back in 2008, Lunapads mentored the Ugandan based startup, AFRIpads. They make and distribute reusable pads to women in need.
A few years later, they partnered up to create One4Her to get cloth pads to people who need them. Lunapads customers can make donations to this organization, and Lunapads also donates a portion of their annual sales to support this effort.
The Afripads + LunaPads Story
I'm excited to see what kind of things they'll get up to in the future.
Made in Canada
I LOVE to recommend products that are made in Europe or North America. That's because the materials that go into these products are usually high in quality, and there are also strict manufacturing standards, particularly for health related products like menstrual cups, cloth pads or other period products.
Top-Quality Products from LunaPads
If you're looking for some of the best reusable pads and period underwear in the business, then LunaPads should certainly be at the top of your list. They're made in Vancouver, Canada from top-quality (often organic) materials. Pair that up with nice, well thought-out designs and the result is products that just work, as well as feel very comfortable next to your skin.
On my visit to their office and distribution centre, I got to go behind the scenes and check out their wall of pads. It was certainly the largest amount of cloth pads that I'd ever seen assembled in one place.
It's also where all the magic happens. You place your order, and the two employees that work in this area get them from this wall and package them up to send to you.
I even recognized the fabric patterns from the Lunapads that I have!
LunaPads Performa Washable Cloth Pad
If you're looking for some top-of-the-line reusable cloth pads, then the new ones from LunaPads should be at the top of your list. Here are a few of the features:
4x more absorbent than a disposable pad
Soft, comfortable feel to them
Edge to edge leak protection (including the wings)
Wicking layer that moves moisture away from the skin
Waterproof lining in the middle of the pad
Can be used for light incontinence
Made in Canada
Machine wash and dry
—>Check Out Performa Pads on Amazon<—
Luna Pads Performa Pads Unboxing
What do Performa Pads Look Like on the Inside?
One of the coolest things from my visit to Lunapads was checking out the inside of the pads. This is what their new pads, the Performa series looks like.
Unlike their classic pads, the waterproof lining is attached to the outer fabric. This helps to prevent leaks in a big way.
In case you think this would make the pad have a plasticky feel, don't worry, it doesn't. These are some of the softest pads around and they certainly don't have that "crinkle" feel to them like some of the cheaper cloth pads do.
LunaPads Classic Reusable Pads
Lunapads have been around for years, making some of the best cloth pads in the business.
Here are some of the things you'll want to know about them:
Breathable (all-cotton construction)
Made in Canada
Machine wash and dry
Can add an insert to increase absorbency
The cool thing about these classic pads is that you can add a liner, or two to increase the absorbency level of it. You can use the same base pad all day, and then just change the liner as needed. Each one will absorb about the same amount of fluid as a regular tampon would.
—>Check out Classic Lunapads on Amazon<—
What do the Classic Pads Look Like on the Inside?
Now you can check out the inside of the classic pads here. As far as I understand, the waterproof lining isn't attached to the outside fabric layer like with their newer pads. Plus, the waterproof lining doesn't extend onto the wings, making them slightly less leakproof than their newer pads.
Luna Undies
The final product from this company are their Luna Undies, top-quality period panties that are some of the softest, most comfortable ones you can find. They come in four styles: boxer, brief, bikini and hipster.
In particular, the boxer is kind of a cool addition to the menstrual underwear world. They're actually quite similar to men's boxers, but of course, designed to fit a women's body. They may be a nice option for people who don't quite feel comfortable with "panties" but want an option designed for their needs.
Besides that, all the models are extremely soft and are actually more comfortable than my regular underwear that I use when I don't have my period! If they started making regular underwear, without the period thing, I'd stock up on way more of them!
As you can see from the picture below at their distribution center, they currently come in black and grey. I can't wait to see what brighter colors are in the works.
Here are some of the features of Luna Undies:
Adjustable to your flow with a waterproof base, and then optional inserts
Cotton spandex blend
Non-elastic leg openings make them very comfortable
Made in Canada
Machine wash and dry
Avoid fabric softeners and bleach
LunaUndies Review
What do you Think about Lunapads? 
Leave a comment below and let us know your thoughts about this company? Also be sure to give this article a share on Facebook, Twitter, or Pinterest.