BFF Period Undies "Best Period Panties" Classic Cut Bikini Brief, Black, Small
Comfort of cotton/spandex with layer of breathable, waterproof protection only where needed.
Designed for use WITH your favorite sanitary products such as pads, tampons, liners or cups.
BFF Period Undies look, feel and wash like your everyday favorite panty!
If you have a little leak; keep it in the panty and not on clothes. The perfect Back-up protection!
Good Housekeeping Lab tested and APPROVED!
Do you want to know whether or not the BFF period panties are the right option for you? Then keep on reading for all the details you need to know, including the pros and cons of this popular period protection option.
BFF Period Panties Review
Have you been embarrassed because of blood stain you didn't know you had on your skirt, shorts or pants? How many times have you left your bed sheets and blankets with red spots upon getting up in the morning? If your answer to the first question is 'yes' and to the second is 'countless,' worry no more.
There are now period panties created to address those issues. These special undies are made with extraordinary materials to make every woman and young lady wearing them extraordinarily comfortable. Here's the better news! The BFF Period Panties are here to keep you company during your heavy days.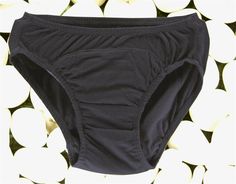 Keep on reading for the full review of this popular brand of period underwear. Or, check them out on Amazon for yourself:

Your Best Friend on Heavy Days
The BFF Period Panties are made from a cotton-spandex blend to ensure comfort and fit. They are also designed to ensure protection and comfort for the wearer, especially during their heavy days. Adults can go to work and go on with their physical activities even if they have their period. Teens are also assured of a worry-free day in school because these period panties are leak- and stain-free. The BFF Period Panties are sure to fit you comfortably as they are cut in smooth forms to suit you exceptionally.
We recommend pairing these BFF period undies with a menstrual cup for the ultimate, eco-friendly period protection. Menstrual cups have a much higher capacity than tampons, which means that you'll only need a little back-up in case of leakage. These BFF period undies are perfect for that.
What People are Saying about Them:
"My young granddaughter was having 'confidence' issues due to her period. These were the perfect solution. They kept leakage in and confidence up! I wish that I had this option when I was a teenager."
"I wear them overnight for a bit of extra protection when wearing my Diva Cup, and love them."
"These panties look and feel just like any of my other pairs of cotton panties, but they have the added protection factor built-in. Love these things and I'm never going another period day without them! I also love using the Diva Cup when compared to tampons."
BFF Period Panties Pros:
They are made of cotton and Spandex for more comfort.
These panties provide worry-free heavy days as they are leak- and stain-free.
Affordably priced for such a high-quality period panty.
Its bikini style is stylish for the wearer. They look like a normal pair of panties.
Wash just like a normal pair of panties—throw them in the laundry and you're good to go. We love the dark, stain-free colour of them.
BFF Period Panties Cons:
These panties are generally okay but they are small and may not fit all. They appear to be "one size fits all."
The panties are too thin and some wearers may not feel confident wearing them. It you have a heavy flow, consider pairing them with a menstrual cup like the Diva Cup or the Lunette Cup.
Not recommended for people who are larger.
The Takeaway on the BFF Period Panties:
The BFF Period Panties are the best solutions for your 'confidence' issues during heavy-flow days. These are undeniably unmatched when it comes to waterproof protection.
Having this might feel like you've found a new best friend during your heavy days! The best thing about these BFF period undies is that, when you wear a piece, it's just like wearing an ordinary panty on regular days. It's like not having your period at all!
Panties in this collection are designed ultra slim for total comfort. You can wear them under tight-fitting jeans or skirts and not worry that it will be obvious what you're wearing special underwear. However, because these period panties are thin, we recommend using them with something like a tampon or menstrual cup.
The leak-free coating is what makes the BFF Period Panties very unique. Unlike the other period panties available today, leaks are concentrated in this panty and never on your pants, shorts or skirts. You can easily get these top-quality period panties on Amazon today:

Last update on 2021-04-17 / Affiliate links / Images from Amazon Product Advertising API