Hesta Organic Cloth Menstrual Pads Introduction
So you're considering making the switch from disposable pads to reusable cloth ones? You should Hesta Organic. Here are a few quick facts about Hesta Organic Cotton Reusable Cloth Pads:
Made in the USA from organic cotton
Perfect for people with allergies or sensitive skin
Stain proof, and leak-free
Many different sizes, absorbency levels and patterns
Thinner and lighter than many other cloth menstrual pads
Can be used for post-partum, as well as light incontinence
It can be difficult to find Hesta Organic Cloth Pads in stores, which is why we recommend buying them online. Find there here: Hesta Organic Menstrual Pads on Amazon.
Hesta Organic Cotton Reusable Cloth Pads Review
More and more people are opting for eco-friendly, reusable cloth pads for their menstrual cycle. There are so many benefits you can get from a menstrual cloth pad.
Save Money with Cloth Menstrual Pads
—>Check Prices on Hesta Organic Cotton Cloth Menstrual Pads<—
First, you get to save money as there is no need to buy pads every month since the cloth pads are reusable. Most of the time, cloth menstrual pads can last for up to five years. This means savings up into the thousands over a lifetime.
The average person spends around $5 a month on disposable sanitary napkins. While cloth menstrual pads like these ones from Hesta organic do cost more up-front, they can last for years. You'll save money in less than a year by making the switch to reusables.
See this Cloth Pad Care Guide for details on how to get them to last as long as possible.
Keep on reading for our full review of these organic cloth menstrual pads, or just head over to Amazon to check them out for yourself:

Environmental Benefits with Reusable Pads
The second benefit is for Mother Earth. Reusable cloth pads can take many disposable menstrual products out of the landfills. It has been estimated that the average person utilizes over 10,000 feminine products during their lifetime.
Obviously, this is tough on our environment. In addition, due to their nature, disposable pads can't be recycled. They also contain a lot of plastic, which is not biodegradable. These products will still be hanging out in landfills hundreds of years from now.
More Benefits from Reusable Cloth Pads
Reusable pads are less irritating than their disposable counterparts as well. Since they are typically made from breathable and soft fabrics, air the flows smoothly from the underwear.
As a result, the wearer sweats less and there is almost no skin irritation wearing the reusable pads. If you experience irritation, or have allergies to regular menstrual pads, try out these organic cotton ones. We don't guarantee it, but it's likely that your skin will be much happier!
If you have allergies, or sensitive skin, you'll love organic cloth pads. Try them out for a couple months and see the difference. No more irritation, or discomfort "down there."
Quick Tip about these Cloth pads
Be sure to wash your Hesta Organic Cotton Pads a couple of times before using them. This will make them feel softer next to your skin, and also wash off any residue from the manufacturing process.
While they are made from organic cotton, it's generally recommended still wash them.
Many Different Sizes of Hesta Organic Pads
Reusable disposable cloth pads also come in different sizes, ranging from panty-liners for spotting to heavy ones for overnight use. Therefore, every person can find the pad that suits them best. You are given the freedom to choose the patterns and colours too, for a more stylish menstrual cycle.
For details about money-savings, washing, etc., please see this post: Cloth Menstrual Pads FAQ's.
Go Natural with the Hesta Organic Cotton Reusable Cloth Pads
Hesta Organic Menstrual Pads are reasonably priced for an organic product that is so well made.
This product is guaranteed waterproof so there is no need to worry about leaks and stains. This low-priced reusable cloth pad set is certified eco-friendly. It is designed with wings and has snaps to stay in place.
Overall, it's just a great product at a very reasonable price.
Comfort and Convenience with Reusable Sanitary Napkins
The Hesta Organic Cotton Reusable Cloth Pads are easy to use. All you have to do is wrap the wings around the panty gusset and securely snap it. There are different sizes of these pads for one's total comfort.
These products are easy to wash and maintain, as well. Simply soak them in cold water using laundry soap. You can then wash the pads either by hands or machine. It's super simple to just throw these menstrual pads in with your regular laundry. Most people find that they need 6-8 pads to get through their period in style.
You can easily get these top-rated organic cotton cloth pads on Amazon today:

Consider GladRags Organic Cotton Reusable Menstrual Pads
What People are Saying About the Hesta Organic Cotton Reusable Cloth Pads:
—>See More Customer Reviews and Ratings Here<—
"This is an awesome product! They fit great and are very comfortable. I'm trying to reduce my exposure to chemicals and pesticides and these ones fit the bill exactly."
"These pads are great! I was looking for something that wasn't too big. These stay in place and are easy to wash."
"Love these and plan to purchase more! The fit was perfect, and I love the winged snap button closure."
"I really LOVE these things! They are very well made. I really like that it's made from organic cotton and is reusable. I ordered the slim ones and they fit me well, unlike some of the other cloth menstrual pads I've tried."

Hesta Organic Cotton Pad Pros:
100% organic so safe for any skin type.
Hypoallergenic, which makes them perfect for people will allergies or skin sensitivities.
Stain-proof and leak-free.
Breathable for ultimate comfort.
Eco-friendly and can help to reduce the amount of plastic waste that goes into the landfill.
Thinner and less bulky than some of the of the other cloth menstrual pads.
Easy-washing pads, which are white so you can bleach them if necessary.
Can also be used during pregnancy and for postpartum recovery. Also work well for light incontinence issues.
A wide range of sizes, from panty-liners to overnight.
Hesta Organic Cotton Reusable Cloth Pads Cons:
The pads can sometimes leak or stain. We recommend using them with a menstrual cup.
A few complaints about not staying in place, especially when engaged in heavy exercise.
Some first-time users find it hard to adjust wearing it. But, you'll get the hang of it over time so don't give up.
Annoying to use when not at home. We recommend getting something like the Dutchess Wet Bag to use with them.
Care and Cleaning of Cloth Menstrual Pads
Before you make the switch to reusable sanitary napkins, you may want to know how easy (or difficult!) they are to clean and take care of. The good news is that it's not so difficult. Most cloth pads are either:
Dark in colour so stains don't show up
Made from stain resistant material
However, if you have lighter cloth pads (like these Hesta organic ones), then you can do the following in order to prevent staining.
Throw your soiled pads in a sink filled with cold water after using them. Let them soak for a couple of hours.
Put them in with your regular wash.
Wash with cold water.
Hang-dry, instead of using the washing machine because heat can set the stains.
How to Clean Cloth Menstrual Pads
What to do with Cloth Menstrual Pads Away from Home?
Okay, so when compared to disposable sanitary napkins, reusable cloth pads can be a bit annoying to use away from home. With the disposables, you just throw them in the trash and put on a fresh one.
Of course, your bank account and Mother Earth don't love this, which is why we recommend reusable cloth pads instead.
Away from home, if you're going to use cloth menstrual pads, you should carry a wet bag with you. You can take off your soiled cloth pad, put it in the wet bag, and then put on a fresh one.
—>Check out our Top-Rated Wet Bag Here<—
When you get home, handle the soiled pad as you normally would. Soak it in water to prevent staining, or just throw it in with your regular laundry.
Are Hesta Organic Cloth Pads Expensive?
If you're on a tight budget, you may wonder whether or not organic cloth menstrual pads like these ones from Hesta Organic are worth it. Let's talk numbers.
If you have a heavy, long, or irregular period, you're probably spending $5-10 a month on feminine hygiene products.
Cloth menstrual pads cost $5-10 per pad. Organic cotton washable pads can be 2-3x that. That's a lot of money!
—>Check Prices on Hesta Organic Cotton Pads<—
The average person needs 5-6 pads to comfortably get through their period. You could possibly get away with fewer if you have a very light period or do laundry frequently.
Let's assume 6 pads at $7 per pads, which is $42. If you're spending $5/month on disposable pads, then you'll break even in 8-9 months. After that, it's just money in the bank, especially when you consider that the best cloth pads can last for 5-10 years.
Check Prices on Organic Cloth Pads
Best Organic Cloth Pads
Consider Pairing Hesta Organic Pads with a Menstrual Cup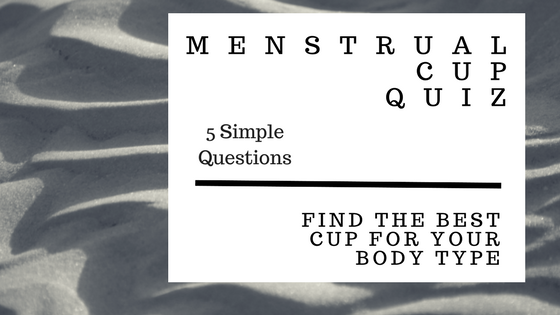 If you're looking for the ultimate eco-friendly, zero-waste, affordable period experience, then you'll also need to consider using a menstrual cup. They're designed to replace tampons, and like cloth pads, they can be used for 5-10 years, depending on how well you take care of them.
Period cups are also better for health, because they don't contain trace amounts of toxic chemicals like tampons do. Try out a period cup for yourself and see the difference it can make!
This is particularly true if you have allergies or sensitive skin, or are prone to yeast infections. You may find that switching from tampons to a menstrual cups has some good results for you.
There are a lots of different period cup brands on the market today, so it can be difficult to pick the best one for your body type. It can also be expensive if you have to buy a few different sanitary cups to find the one that works for you.
That's why we recommended taking our menstrual cup quiz. There are five simple questions that will only take a minute of your time. At the end, you'll get a recommendation for the best cup for your body type.
Check it out here: Menstrual Cup Quiz: What's the Best Cup for Me?
The Takeaway on the Hesta Organic Cotton Reusable Cloth Pads:
If you're looking for a top-quality organic reusable cloth pad, consider the Hesta Organic Cotton Reusable Cloth Pads. For a very cheap reasonable price, you are guaranteed of up to fivee years of comfort feeling even on 'heavy flow' days.
Since these reusable feminine pads directly touch your skin, it's important that they are made 100% organic.  What's so amazing about this product is that, even if it is light and thin, you don't worry about the leaks and stains because each pad is designed waterproof.
With this highly rated menstrual product on Amazon, you get to save not just the environment but hundreds of dollars over the course of a decade. We LOVE that here at Reusable Menstrual Cups.
Go green today and opt for the organic! Shop now on Amazon to own the Hesta Organic Cotton Reusable Cloth Pads:

Jackie Bolen has been obsessed with eco-friendly period products for years and is the chief tester and expert here at Reusable Menstrual Cups. She thinks she might know more about menstrual cups than just about anyone in Canada!